Bus from nha trang to Da nang information
List of company Bus from nha trang to Da Nang, time running and price
Bus from Nha Trang to Da Nang
1.VIET NHAT BUS COMPANY RUN FROM NHA TRANG TO DA NANG
| | |
| --- | --- |
| TIME | PRICE |
| 19:00 | 280.000/Person |
2.HANH CAFE BUS COMPANY RUN FROM NHA TRANG TO DA NANG
| | |
| --- | --- |
| TIME | PRICE |
| 19:00 | 280.000/Person |
3.NAM PHUONG BUS COMPANY RUN FROM NHA TRANG TO DA NANG
| | |
| --- | --- |
| TIME | PRICE |
| 19:00 | 280.000/Person |
4.TM BROTHER BUS COMPANY RUN FROM NHA TRANG TO DA NANG
| | |
| --- | --- |
| TIME | PRICE |
| 19:00 | 280.000/Person |
We provide Hanh Cafe bus tickets for passengers wishing to travel from Nha Trang to Da Nang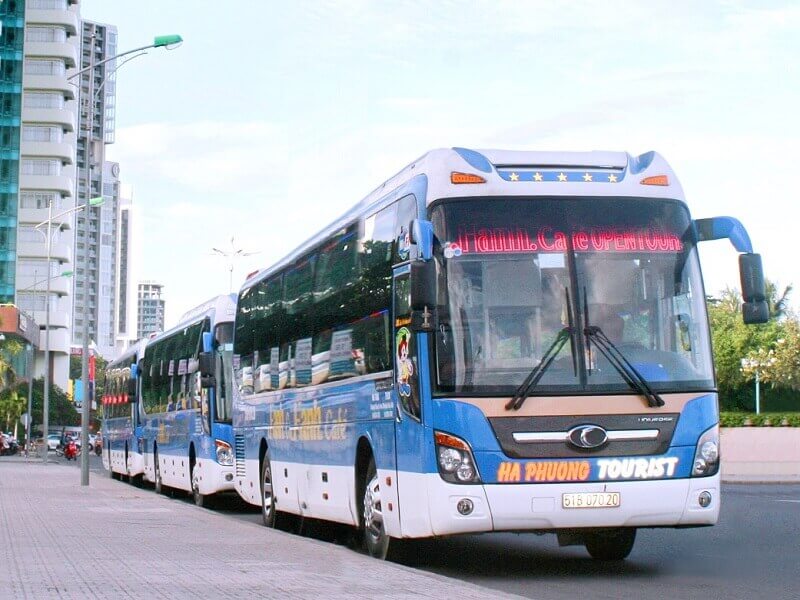 We are a car company specializing in providing transport services for tourists. With friendly service, modern and clean vehicles, we would like to satisfy all passengers who book tickets at our company.
Travel time: the journey takes around 13 hours
During the journey, Hanh Cafe buses also stop at some rest station for toilets and breaks.
Ticket price: seats are priced at 280.000 VND / ticket ~ 12 USD / ticket for all departures so the choice is yours.
PRICE AND TIMETABLE
| | | | |
| --- | --- | --- | --- |
| Route | Depature Time | Arrival Time | Price |
| NHA TRANG – DA NANG | 7:30 AM | 09:30 AM | 280.000VND Free pick-up |
How to Book ticket: Customer can book the ticket directly through application or chat box
Commitment:
– Easy and cheaper than book in agent office
– Pick up from your hotel
– The Staff will bring ticket to customers and customers can pay directly to our staff
– Running on time and exactly schedule
– Sleeping bus with airconditon, clean and modern
PLease sent us the message with your request
– Your name, quantity of people
– What time, date you want to go
– Your room number
– Hotel name and Adress of hotel
The date departure:
Our bus and driver will pick you up before time running around 45 minutes
Contact us at:
WhatsApp – Viber – SKype -Telegram – Zalo : +84964171621
OR Sent us a message through chat box on the right hand below and check your email later
Pleasure to serve you!